To drive legally in India, you need to make sure you have the proper paperwork. The documents required to drive in India depends entirely on the period you spend here in India, which comes down to 2 categories, long-stay (over 1 year) and short-stay (less than 1 year).
Long-stay – In India for over 1 year
If you're planning to stay in India for more than a year (long-stay). Then to drive legally, you technically are going to have to apply for a local Indian driving license. Besides this, you also need to have the following documents with you when driving the vehicle:
Vehicles Registration Certificate book
Tax Certificate
Insurance paper
Pollution test certificate
Make sure all these documents are valid, and you always have them with you.
Short-stay – In India for less than 1 year
If you're planning to visit India and stay less than a year and want to self-drive, along with your other essential documents such as visa and passport, you need to have:
International Drivers Permit (IDP 1949 with max 1-year validity)
National Country License
What is an IDP, and how to get it?
An International Driving Permit is an official, multi-language translation of your driving license. Three things to keep in mind, when driving with an IDP:
You should accompany your IDP at all times together with your valid national country license. You could be fined (or worse) for relying on just the IDP.
With an IDP, you can drive the same types of categories of vehicles you drive in your home country.
The IDP should be from the same country where your national country license is issued.
There are three types of IDP, and you might have to get more than one depending on the countries you are traveling to. The three types of IDP are:
1949 Convention IDP
1926 Convention IDP
1968 Convention IDP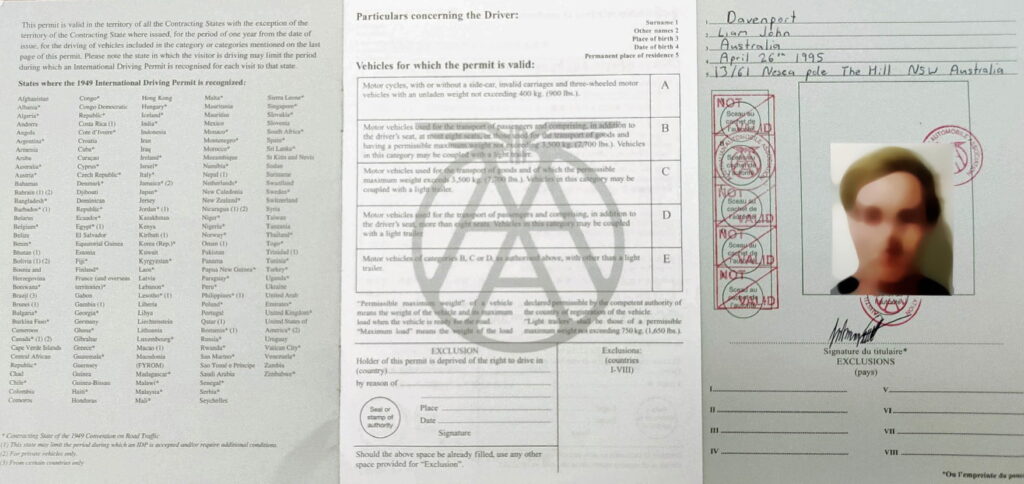 As your traveling to India, you require to have a 1949 Convention IDP. This IDP is valid for a maximum of 12 months. However, the validity of your IDP should not exceed that of your domestic license. Because if your national country license expires before your IDP does, your IDP is not valid anymore.
More information and specifics of International Drivers Licences per country are available here.
Long-stay – Staying in India for more than 1 year
If you are planning to stay in India for more than 1 year, then you must apply for an Indian driving license. This also because the IDP has a validity of only 1 year.
How to apply for an Indian driving license?
An Indian driving license if for people who are residing in India. So to obtain a driving license following are the steps to be taken: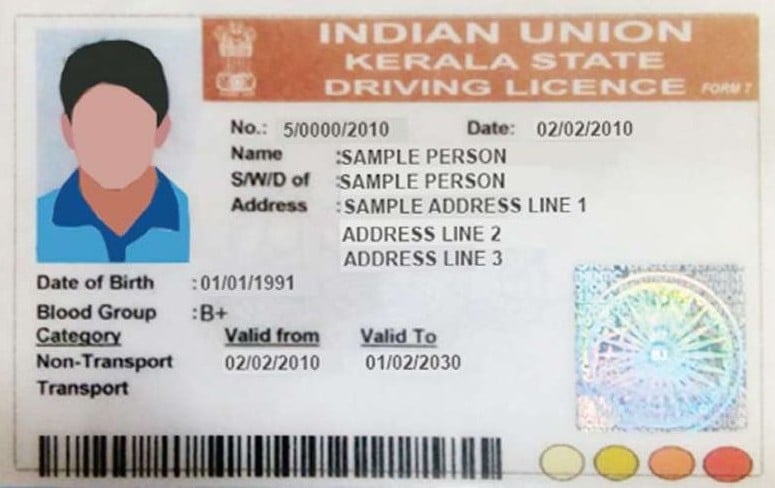 Have a proper rent agreement for the house or apartment you are staying in; this is your local address when you are in India.
Visit the Police Commissioners Office with your rental agreement, passport, and visa to apply for a residence certificate.
Once you have received the residence certificate, you visit the nearby Regional Transport Office (RTO) or the Motor Vehicle Department (MVD) to apply for a learner's test, in the form of a computerized exam that focuses on the rules of driving in India. To apply for this, bring original and copies of the following documents at the RTO or MVD:
Passport
Visa
Eye test certificate
National country license
Residence certificate
Copies have to are to the RTO or MVD and originals should be taken along for verification.
Once you pass the learners, you can take classes in a driving school or start driving with a valid license holder on your side.
When you have your learners for one month, you can apply for the final road test.
The final test includes driving the vehicle through a predesigned road and city traffic. This varies from state to state, for example in Kerala, the predesigned road is in the shape of the alphabet 'H'. However, in Karnataka, you can expect humps, uphill climbs and downhill descents!
If you fail this test, you can reappear after 1 month.
Some of the state RTO's may approve the driver's license on the successful completion of the learner's license exam. The categories on the Indian license are the same as the one on your home country license.
Vehicle documents
When you are planning to drive a vehicle in India for a short or long term, these are a few of the essential documents you should always check:
Registered Certificate or RC book
The RC book is the registered certificate (RC) or the ownership certificate of the vehicle. Including details of the vehicle owner's name, vehicle type, tax and category.
For some states in India, the tax details are in the RC book. For others, it is a separate certificate. For a rental vehicle, the tax-validity is 1 year. While private vehicles can receive a validity of 15 years.
It's illegal in India to drive a vehicle without third-party insurance. Even though the vehicle may not be fully covered, make sure the third party insurance is valid.
Pollution Under Control or PUC-Certificate
PUC-Certificate is issued after a positive analysis of the vehicle emission. This certificate is valid for one year and a mandatory document in the vehicle. New vehicles of less than a year old, don't require this certificate.
How can I drive a tuktuk/rickshaw in India?
The license requirement to drive a tuktuk/rickshaw in India is a valid International Driving Permit (IDP)-1949 with class B endorsement, this along with your valid national country license.
A class B IDP is only issued to any holder of a valid national country license by a countries motoring agency or government office. In India, a tuktuk falls under a motor-car or Light Motor Vehicle (LMV) classification rather than a three-wheeled vehicle. Hence, the above said documents are the only requirements to drive a tuktuk in India.