Rent a tuktuk in Sri Lanka & India!
Travel like a local. Support locals.
DRIVE YOUR OWN TUKTUK!
Rent a tuktuk in Sri Lanka and India! We rent tuktuks to travelers who want the freedom to explore Sri Lanka and India by driving an authentic and reliable rickshaw! Get off the beaten track and find amazing places and people other tourists miss. See the real Sub-Continent!
We source our tuktuks from local drivers to help them earn extra income. In Sri Lanka, over 70% of tuktuks (trishaws, three wheelers, autorickshaws) are owned by people on low incomes – renting with us means more income for their families! Make an impact while you travel and be the change you want to see.
CHOOSE YOUR EXTRAS
We offer a range of extras to make your trip even more awesome. Select them when you book your tuk!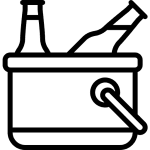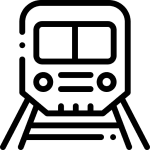 Income generated for local tuktuk drivers (USD)
Tuktuk drivers and families supported
Kilometres driven by customers off the beaten track
OUR PEOPLE
We are a social enterprise. When you rent a tuktuk with us, you're helping a local family attain a better life. We don't own tuktuks; we rent them from our network of over 60 local tuktuk owners. This enables them to transition out of full-time tuktuk driving and into higher skilled careers.
Akila
Akila and his wife live together with their child in Wadduwa. Akila enjoys playing cricket and eating spaghetti in his free time.
Aruna
Aruna lives in Mount Lavinia with his wife Rasri and their two children Nathumya & Hiru. Aruna works with us as a driving instructor, and at lunch, his favourite food is rice, curry and polsambol!
Fonseka
Fonseka lives with his wife Anula and their daughter Ayesha. By day Fonseka is a chef, serving up delicious food to the guests of Evergreen.
Shantha
Shantha lives in Kandy with his wife who is a teacher. Shantha is a mechanic by trade, but his real love is string-hoppers and spending time with family.
Susil
Susil and his wife live in Mount Lavinia together with their two children. Susil is a shop owner and enjoys reading and a good game of cricket in his spare time.
Siril
Siril lives in Mount Lavinia with his wife and their son. Siril is possible the biggest kottu fan in all of Colombo!