Got Questions? Find Answers to Your Queries!
Frequently Asked Questions
What does your insurance cover?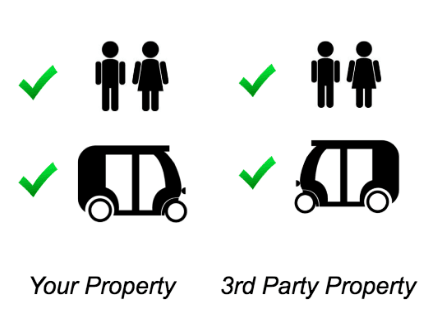 Our tuktuks are equipped with all-inclusive insurance that provides protection for both tuktuk and other vehicles in the event of damage. This insurance also includes coverage for personal injuries sustained by you, your passengers, and third parties (refer to the diagram). Nevertheless, we advise obtaining your own Travel Insurance to account for situations like being transported to your home country for medical reasons, as this scenario is not within the coverage.
Can I drop the tuktuk to a different location?
Yes, of course. Just let us know 02 days before you drop off and and our driver will come to your hotel and pick up the tuktuk. Please note that there are location charges involved.
Can I pick up the tuktuk from a different location?
Why not! One of our driving instructors will then drive the tuktuk with your licence and the necessary documentation to your hotel in the specific pick-up location, where you will receive your driving instruction.
What is included in the rental price?
Quality tuktuks rented from locals to boost their income
Comprehensive third party insurance
Locally approved licence if applicable (Sri Lanka)
International Drivers Permit (optional)
Comprehensive driving lesson
Unlimited km's
Flexible pick-up, drop-off locations and extensions
Wear and tear repairs covered while you are on the road
Comprehensive road kit to make your trip more comfortable
Membership at the Automobile Association of Ceylon (Sri Lanka)
Integrated digital map with over 1000 location to make your trip unique!
Why do you have different prices for less than 4 days?
Our prices depend on the rental duration; the longer you book, the cheaper it gets. Short-term rentals incur a higher charge due to the relatively less attractive value proposition for our tuktuk owners. The elevated rates for brief rental periods are transferred to our tuktuk owners accordingly.
What happens if my tuktuk gets stolen?
Tuktuk theft is extremely rare in Sri Lanka/India. If your tuktuk does get stolen, you will be covered by our insurance policy (so long as the vehicle isn't stolen using your set of keys).
What happens if my accessories get stolen?
We will ask you to cover the cost of any accessories that are lost or stolen. They aren't worth too much, with the exception of the tuktuk documents, which cost US$90 to replace.
Do I need to pay in advance to secure my booking?
Yes. In line with our social business model, we need your payment to be confirmed before we can commit to renting your tuktuk from one of our incredible local suppliers.
Do I get a refund if I need to cancel?
Do you accept credit cards?
Yes! You can pay through our secure credit card payment gateway (Stripe) or through PayPal. If you want to pay via credit card through PayPal, proceed to the PayPal payment page, then select 'Pay by Credit Card' down the bottom (see image below). Note: this functionality is not available in all countries.
I want to take the train between Kandy and Nuwara Eliya. Is this possible with my tuktuk?
Yes! We have a contact who can drive your tuktuk in either direction between Kandy and Nuwara Eliya while you take the famous train trip. Get in touch with us when you book to arrange this. Train tickets also book out well in advance, so make sure you get your ticket early!