As travel bloggers, we have travelled far and wide, but there's something about exploring Sri Lanka in your very own tuktuk that you can't beat.
Sri Lanka has everything a traveller could want in a destination. Beautiful, untouched beaches, misty mountains and secluded highlands. Its two season divide means it's always perfect weather somewhere in the country. In every sense, Sri Lanka is the perfect country to get lost in. And there's no better way to get lost in this avocado-shaped country than in your very own tuk-tuk.
The unique experience of driving a tuk-tuk around Sri Lanka is adventure-packed but does come with some challenges.
If you're deciding on whether to do your own tuk-tuk trip, I hope sharing our experience will help steer you in the right direction.
Our Route
As we were based in Dickwella we organized the tuk-tuk pickup and drop-off there to save us losing time travelling up to Colombo. We were also able to leave our main bags in our apartment, which saved a lot of room in the backseat. Tuk-tuk Rental charged around $100 for this pickup and drop-off arrangement, but we made the call due to time-deadlines. If you're on a tighter budget, you can pick up from Colombo.
We headed out to the east coast where we planned to camp but bad weather meant we changed our plans and headed north-west to Polonuwara and Sigiriya. After that, we rode south to the Highlands and enjoyed some time in peace, before a brief stop in Kandy to grab a dosa from our favourite Indian restaurant in the city. On our way to Adam's Peak, we managed to chug our way up to the iconic Ambuluwawa tower.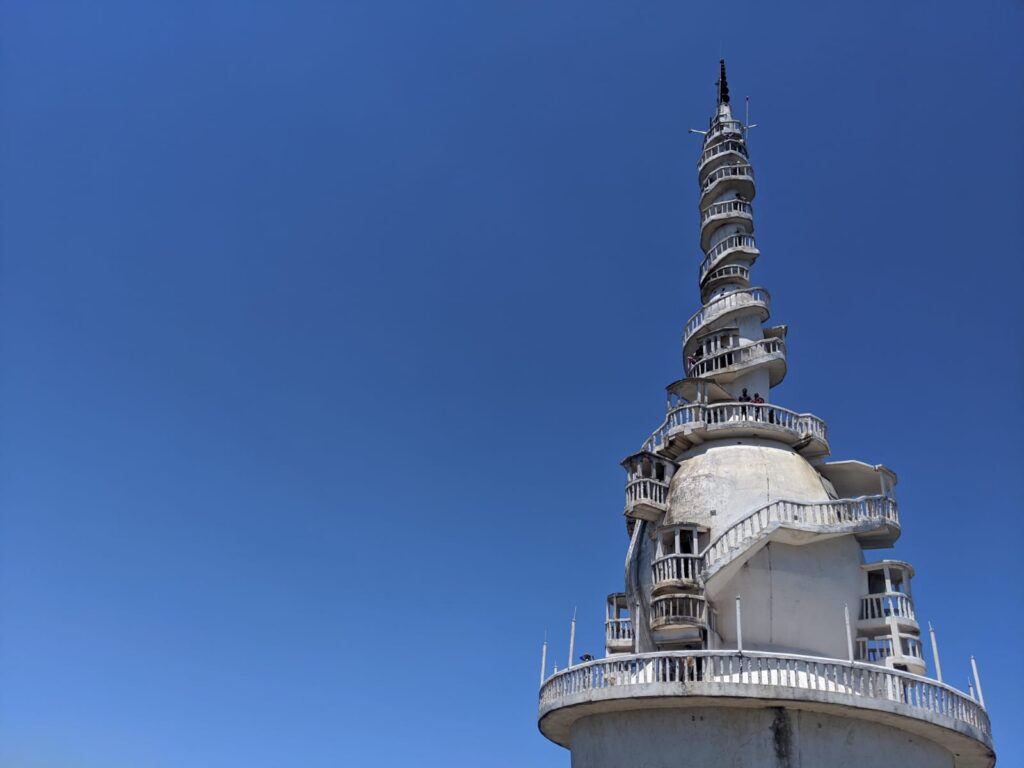 After a mesmerising trip from Ambuluwawa to Dalhousie, we climbed Adam's Peak that night and jumped right back into our little Avocado and trudged on to Nuwara Eliya that same day. From there we enjoyed a cool brisk drive to Ella, and eventually, we ended up back where we started in Dickwella.
We did this in two weeks, which put a lot of pressure on us time-wise. We'd recommend at least three weeks to a month for anyone considering a similar trip.
Renting with tuktukrental.com:
We rented our tuk-tuk with tuktukrental.com, which is a Sri Lankan business that matches travellers to local tuk-tuk owners. By renting through Tuktuk Rental your money goes back to local people, which made the decision an easy one for us.
Before renting a tuk-tuk, we approached some locals about negotiating a deal with them directly. However, factors like insurance, tuk-tuk driving licenses and other logistics meant the owners would be liable if we were stopped by the police. As Tuktuk Rental takes care of all the logistics, we felt it a safer option.
Renting through an agency turned out to be a good decision for us since we encountered multiple issues early on and the Tuktuk Rental support staff were amazing and even drove out a replacement tuk-tuk for us. Knowing we had that backup support while being in rural Sri Lanka was worth it.
You will need insurance and a driving license to hit the road, but don't stress, Tuktuk Rental takes care of it all for you.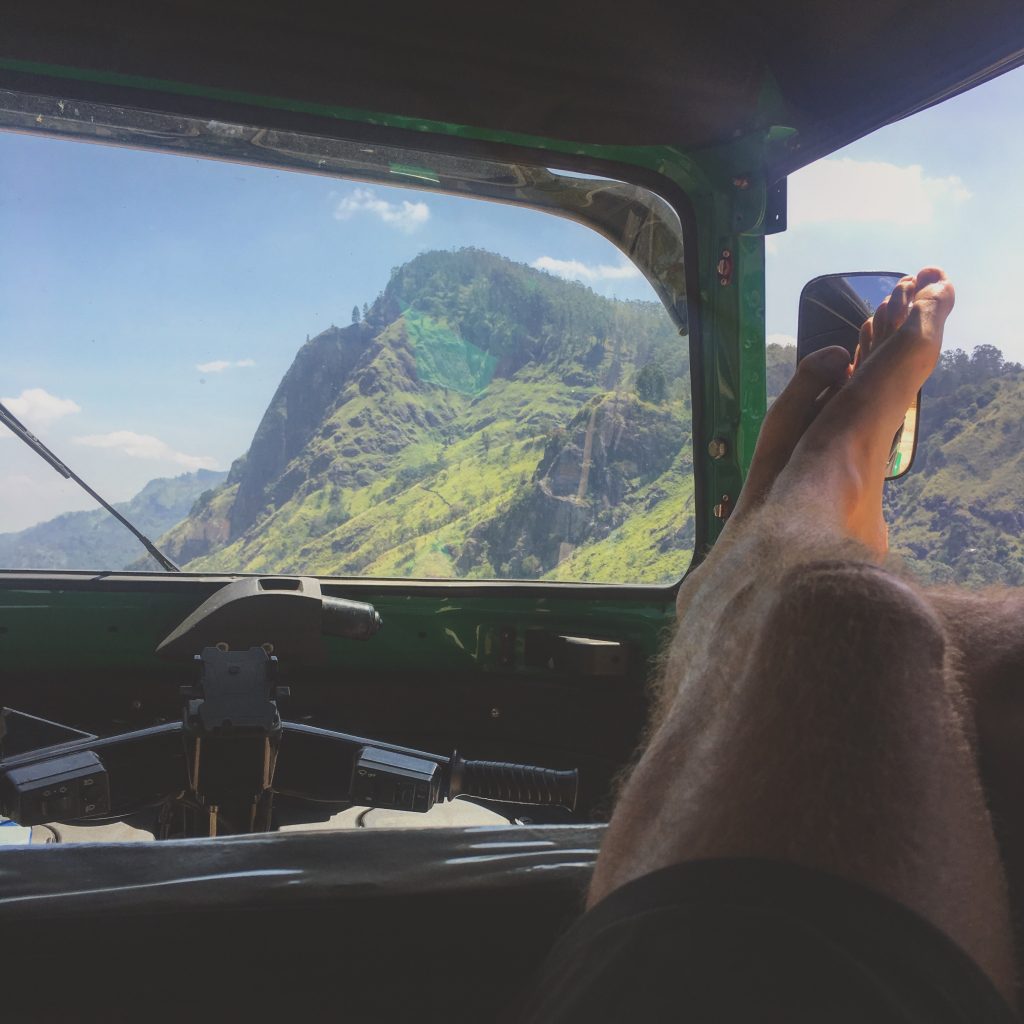 Was it worth it?
Driving around Sri Lanka was unforgettable. While it was our most expensive purchase in Sri Lanka, it was well worth the money and we have both agreed when we return, we're renting a tuk-tuk again. No question.
Because Sri Lanka is one of the most affordable countries to travel to, getting a tuk-tuk could potentially save you money if you were to camp along the way. It also saves time, as you're not held to local transportation's fickle schedules.
In a tuk-tuk, you also get to see a lot more of Sri Lanka. The places we journeyed were well out of sight of any bus or cab. We truly felt we were in places no tourist had been before. And if that's not priceless, I don't know what is.
READY TO BOOK YOUR OWN TUKTUK TRIP?
You can read Roaming Vegans' full blog post: Everything You Need To Know About Renting A TukTuk in Sri Lanka here.