(Updated on May 2023)

For the adventure-seekers planning to drive their own car, tuktuk or scooter around Sri Lanka, we've compiled the following information. First things first; your Irish driving license is not valid in Sri Lanka, unfortunately. However, you do need to bring it, in combination with what they call an International Drivers Permit or IDP. You need this IDP in order to get a Sri Lankan Temporary Driving Permit. This IDP you can already arrange while you're still in Ireland, and we've broken down for you exactly how to do this.


What you have to do:
Before going anywhere, first download the application form here and make sure it's completed.
Include the following documents: A photocopy of your current valid Republic of Ireland drivers licence (front and back) and a passport size photograph – signed by you on the reverse.
Send this bundle by post to:
AA Travel Services, P.O. Box 11331, Dublin 2.
This will cost you €10.00 for the Standard service (8-10 working days), or €15,- for the Express Service (3-5 working days).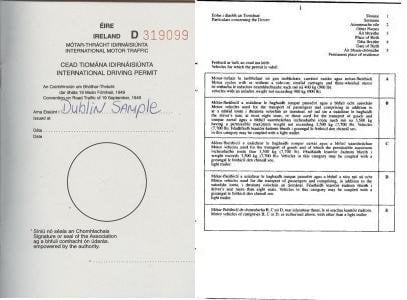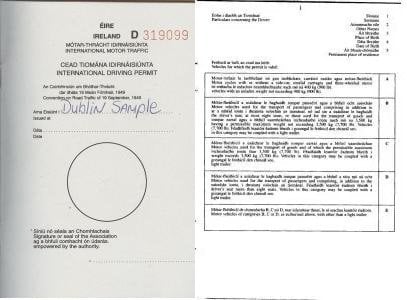 Please note that the AA cannot accept cash. You can pay your fee by credit/debit card, by cheque or postal order made payable to The AA.

Carrying your International Driver Permit, you are only one small step away from obtaining your Sri Lankan driving permit. If you wish to organize it yourself, make your way down to the Automobile Association of Ceylon (also known as the AAC) office in either Colombo or Kandy.
You need the following:
LKR 7662.50 (around $25 USD, keep in mind that the exchange rates fluctuate!).
International Driving Permit (IDP).
Your passport (hard copy), driving license (hard copy) and your visa, just in case!
A pinch of patience for the Sri Lankan system. Although this is generally a relatively fast-moving process, during peak hours you might have to wait some time for your license to be ready. Don't worry, the office is air conditioned!   
If you wish to not spend valuable time in a government office while you could also be spending that time sipping a fresh coconut on a beach, or if you are not planning to go to Colombo or Kandy, you can also let us arrange your Sri Lankan license and/or your IDP. Make a booking with us on our website and we'll organize your Sri Lankan license for you upon arrival!

For more information on and the details of arranging an International Driving Permit in Ireland, visit this website. And for more details on the different Sri Lankan licenses and which institute does what, check this article!