Due to the 21st of April 2019 Easter Sunday attacks, many foreign offices have changed their travel advice and advisories for Sri Lanka. This has left a lot of travellers/backpackers in the dark weather or not to travel to Sri Lanka. We have put together a list of main countries of tourists that visit Sri Lanka and what advice they give.
Important to note is that this advice is not always as it seems. One country could advise negatively to travel to Sri Lanka while another has a positive opinion. Therefore, it is always up to your own judgement if you think a country is safe to travel to.
We have also written an article about the situation on the ground in Sri Lanka in the aftermath after the Easter Sunday bombings, please have a read here.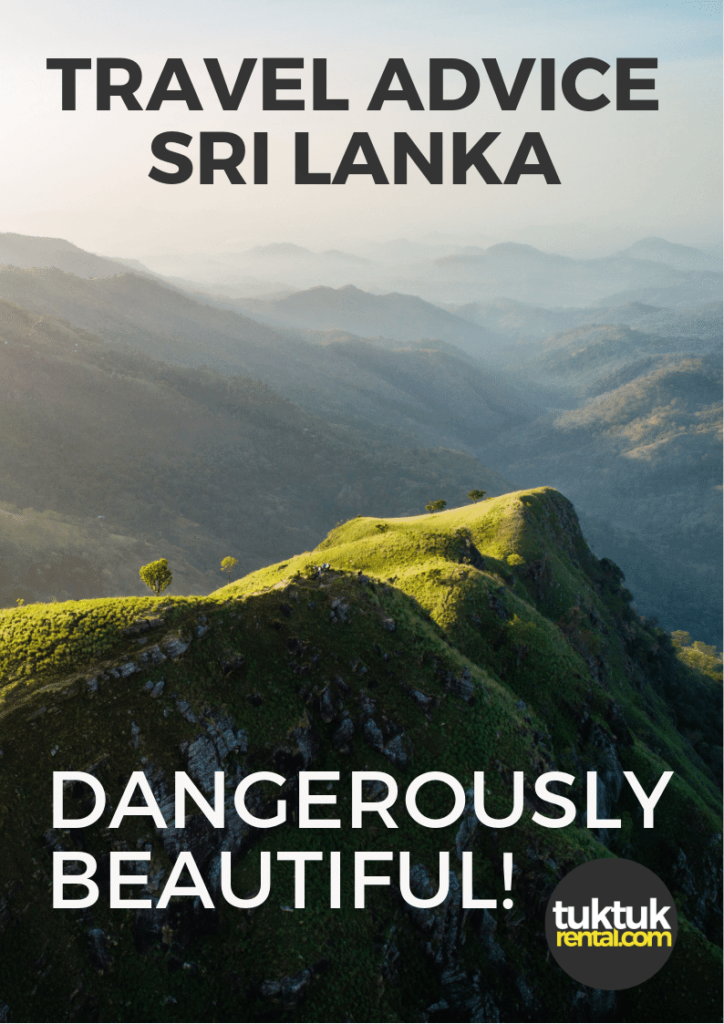 Foreign Office Country List
Australia
Canada
France
Germany / Deutschland
India
Japan
Netherlands / Nederland
New Zealand
Switzerland
United Kingdom
United States

Australia
Our mates from the Australian DFAT (Department of Foreign Affairs and Trade) have recently (12th June 2019) changed their travel advice to:
Sri Lanka overall, exercise a high degree of caution
"Pay close attention to your personal security at all times and monitor the media about possible new safety or security risks."
Link to the official website can be found here.
Canada
The Government of Canada states: Exercise a high degree of caution in Sri Lanka due to the security situation.
More information on Canada's travel advice can be found here.
France
The French have advised: Il est rappelé que les voyages à Sri Lanka sont déconseillés sauf raison impérative.
Which means that they do not recommend travelling to Sri Lanka unless it is necessary. Please find more information on the website of the French Diplomacy here.
Germany / Deutschland
Now the Germans have a quite confusing website and not like the other offices, they do not clearly state what the advice is. However, they do say to be cautious due to the situation and that there is increased security, but do not mention anything about not travelling to Sri Lanka. Specifically in German:
"Es ist mit erhöhten Sicherheitskontrollen und Behinderungen im Reiseverkehr zu rechnen."
More can be found on the website of the German Ministry of Foreign Affairs here.
India
Our neighbours from the subcontinent, if you are travelling to Sri Lanka, this is what the Ministry of External Affairs from India says: Indian nationals travelling to Sri Lanka are advised to be careful and vigilant.
Official website link here.
Japan
The Ministry of Foreign Affairs of Japan has declared Sri Lanka a Level 2 travel advice destination. Specifically saying:
十分注意してください。
Here the translation:

"Level 1: Please be careful."
More information about Sri Lanka's travel advice from Japan can be found here.

Netherlands / Nederland
The Dutch from The Kingdom of The Netherlands recently changed their advice on the 31st of May. Their advice is to: "Be cautious, security risks".
A quote from their website: "De veiligheidssituatie op Sri Lanka is verbeterd. De Sri Lankaanse overheid heeft maatregelen genomen, het normale leven is weer op gang gekomen. Dit betekent dat de kleur van het advies verandert van 'oranje' (alleen noodzakelijke reizen) naar 'geel' (let op veiligheidsrisico's)."
New Zealand
For all the Kiwi's out there, your government has advised to: Avoid non-essential travel to Sri Lanka.
Check out this website of SafeTravel of the New Zealand Government.
Switzerland / Schweiz
The people residing in the Alps are frequent visitors to this small paradise island, currently there advise is: Bei Reisen nach Sri Lanka ist der persönlichen Sicherheit grosse Aufmerksamkeit zu schenken.
Translated: When travelling to Sri Lanka, personal attention should be given to personal safety. Official website of the Eidgenössisches Departement für auswärtige Angelegenheiten EDA.
United Kingdom
The UK FCO (Foreign Commonwealth Office) has changed their advice on the 6th of June 2019, they no longer advise against all but essential travel to Sri Lanka. Here is what the official website says:
If you're visiting or resident in Sri Lanka, you should continue to remain vigilant and keep up to date with developments, including via this travel advice. Take sensible precautions, familiarise yourself with security procedures at your hotel or accommodation and follow the advice of local authorities and hotel security staff. Avoid crowded public places, large gatherings and any demonstrations.
United States
The folks from northern America's, also have an opinion about travel to Sri Lanka. The U.S. Department of State – Bureau of Consular Affairs. They have labelled the island at Level 2: Exercise Increased Caution. You can find more information here.