Should you visit Sri Lanka after the terrorist attacks? Is it safe to visit Sri Lanka? Will your insurance cover you?
This post is aimed at people who are considering visiting Sri Lanka after the terrorist attacks in 2019. There is a lot of negative media coverage that does not adequately address the situation on the ground designed to exaggerate daily life as a result of the corporate and competitive media cycle. Please try your best to avoid spreading unverified information and exaggeration about the state of the country, for the benefit of its people.
This post will cover:
Safety in Sri Lanka
My own personal experience living in Sri Lanka through the bombings
Current situation on the Island
Anti-Muslim Riots
Flights and Accommodation
Airport security
Insurance
Social Media
Is Sri Lanka safe now?
This is the question on the minds of thousands of people who are thinking of booking a flight and visiting this year. Is Sri Lanka safe? The answer of course is no… Sri Lanka is not safe because nowhere is completely safe and Sri Lanka is no different. If you had asked people an hour before the attacks if Sri Lanka was safe they would have said: "yes, most of the time". This is unfortunately how terrorism works; attacks come when everything feels safe and the effect is maximised terror.
So, our advice is this… Do not ask the question "Is Sri Lanka safe?". Instead, ask yourself the question "Is anywhere safe to travel at the moment?" and exactly what does "safe" mean? People are quite happy to hire scooters, go surfing, hang out of trains and use buses in Sri Lanka. These all carry a reasonable level of risk (in fact hopping on/off buses is a serious risk in Sri Lanka!). Are you more likely to die from one of these activities than from a terrorist attack? As stated before: nowhere is safe, risk acceptance is a personal thing and the only person who can decide this is you…
So would I travel to Sri Lanka now? Yes!
Should you travel to Sri Lanka now? You decide!
A repost with amendments from South Sri Lanka Surf Community Facebook
My Personal Experience in Sri Lanka
I am currently living in Sri Lanka with my wife (Kate) and 7-month-old son (River). One of the bomb blasts was 3km from our house and I was driving tuktuks through Colombo on the day of the bombings. The following day was Monday and we were unsure whether businesses would be open, however, we were surprised that about 80% of businesses in our area were open with shorter operating hours. The Automobile Association of Ceylon (where we get licenses) was also open on Monday which surprised us considering its location. After the government requested blood donations, within hours the blood banks received too many donations and had to send lines of people home. The Sri Lankan spirit and love was shown again, breathing hope into the nation.
Life on the ground continues as it did before the bombings, however, there is still a feeling of uncertainty about the future in the air. I've been at work 6 days a week as usual, going and getting laundry, visiting friends, having Game of Thrones nights and operating our business as usual, despite a distinct fall in bookings. My wife feels safe being in Sri Lanka and still goes to yoga as well as visiting other expat mums and bubs who are living in Sri Lanka. I, along with the Sri Lankan populace are determined to fix the situation and heal the wounds.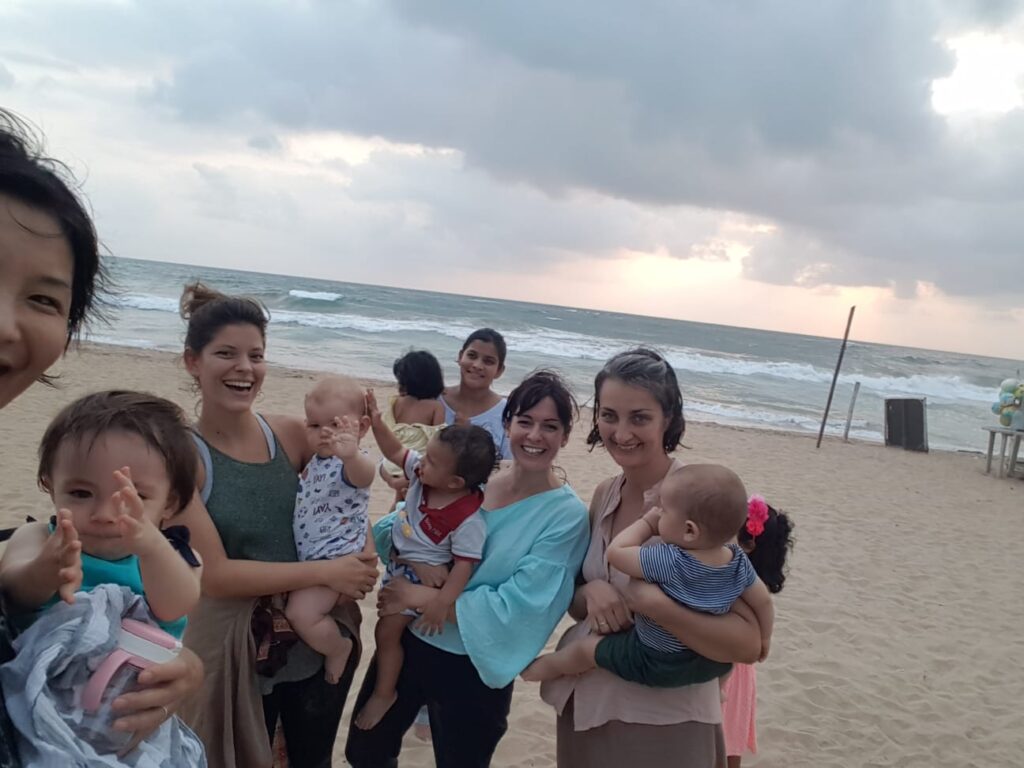 The current situation on the Island (updated May 2019)
Following the bombings there was approximately 1 week with an island-wide police curfew and social media blackout. Schools did not resume for a week and the following Sunday there was no in-person church services. Instead, a general church service was presented on television and people joined from home. Now, almost 1 month later, we have multiple customers driving tuktuks out on the roads even after the bombings and life continues as it did prior to the attacks. The roads have increased police and military presence, the people are incredibly friendly and helpful, and the landscapes are incredibly beautiful from the pristine beaches to the waterfalls in the hill country.
These attacks will continue to cause pain and suffering in Sri Lanka for a long time. Tourism is incredibly important to Sri Lanka and supports hundreds of thousands of low-income families. It is safe to travel in Sri Lanka after the bombings and the impact you will have by supporting the country in a time of need will help the country and it's people heal and recover. There was a rally held in Sri Lanka by the Sri Lanka Unites Youth Movement on Sunday the 12th of May in response. One of their banners is reproduced below:
Anti-Muslim Riots (updated May 2019)
There have been sporadic incidents of mobs throwing stones and torching shops, motorcycles and cars owned by Muslims. In one incident a 45 year old Sri Lankan Muslim man died in hospital due to multiple stab wounds. Hilmy Ahmed, vice-president of the Muslim Council of Sri Lanka said "the fact that the mobs arrived in buses showed that these attacks were planned". Amith Weerasinghe of a Sinhala-Buddhist group was arrested on Tuesday for questioning in connection with the violence. The Secretary of the Sirisena party released the mob from custody shortly after they were detained leading observers to believe these attacks were paid and politically fuelled.
Traveller Stories



For more stories check out our Instagram which contains interviews of people currently on the road in Sri Lanka: https://www.instagram.com/tuktukrental
Cheap flights, accommodation and TukTuk Rental
Flights have been reduced, accommodation costs have reduced and we've also reduced our tuktuk rental prices. If you're looking to get a cheap holiday you can't pick a better time! Generating some business for the local people we support is better than no business at all and we've got a special May promotion for $14/day, please use the promotion code "may-promo" if you make a booking.
Arriving at the airport
There is increased security presence at the airport and unauthorised vehicles cannot drive to the front terminal. This means will need to organise a private taxi at the terminal itself, or alternatively get the shuttle bus to the carpark outside of the terminal and then get a taxi. Baggage checks are normal.
Insurance to cover your stay
Many foreign embassies have increased their travel advice to Level 3: Reconsider your need to travel such as the US Embassy. They also offered some tips if you still travel, reproduced below (link to source).  
Be aware of your surroundings when travelling to tourist locations and crowded public venues.
Follow the instructions of local authorities.
Monitor local media for breaking events and adjust your plans based on new information.
Enrol in the Smart Traveler Enrollment Program (STEP) to receive Alerts and make it easier to locate you in an emergency.
Review the Crime and Safety Report for Sri Lanka.
U.S. citizens who travel abroad should always have a contingency plan for emergency situations. Review the Traveler's Checklist.
Despite this, we have found Travel Insurance that covers you while in Sri Lanka (including if there is a level 3 status) AND when you drive a tuktuk. It's called IATI. It's a Spanish agency but covers all nationalities, you can easily purchase it online here: https://www.iatiseguros.com/en/. The basic coverage starts at $75 for a 3 week holiday.
Social Media Blackout
If you do come to Sri Lanka we suggest you download a VPN onto your phone and/or computer. This will allow you to still access Facebook, Instagram and WhatsApp while you are travelling if the government imposes a social media blackout. As of May 16th, there is no social media blackout in place.