A Comprehensive Guide from 2018 Tournament Champs — Fat Horse!
The Tuktuk Tournament creates legends. And just by being there, you're on the right path. But only the most intuitive, creative, and strategic team can hoist the trophy at the final party. Last year, our team of three (Eric, Jack, and Tabatha), also known as Fat Horse, set out to become the second winner of this illustrious competition. We succeeded. Yet it wasn't without a bit of planning, discipline, and drive (no pun intended).
At the onset of the tournament, we weren't exactly planners. A cold Lion beer in hand, the balmy weather, and a pool were more than enough for entertainment purposes. In passing, we briefly described our desire to take home the TukTuk Tournament crown. At first, we weren't sure if it was the fine Sri Lanka lager or the arrack coursing through our veins. But at some point, we decided that every event and decision in our lives had led to this one moment of glory. This one chance. (If you aren't feeling it yet, throw on Eminem's "Lose Yourself" for a little boost).
Do you think you have what it takes to enter the pantheon of the best tuktuk competitors and be forever enshrined in tournament history? If so, here are some tips that can give you the upper hand against your fellow competitors.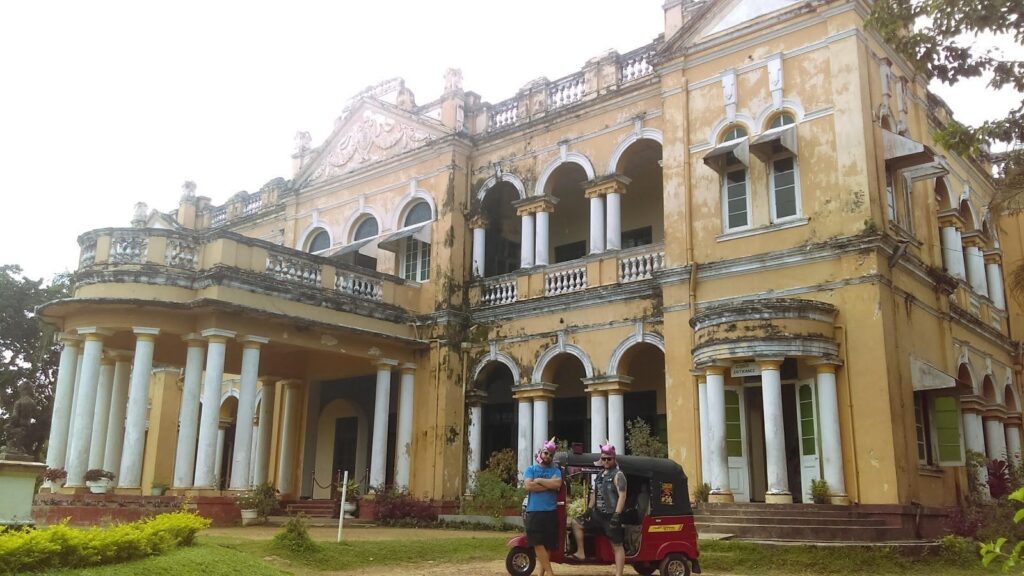 Dole Out Responsibilities
Unlike other competitive events from backyard cricket to rec-league soccer, we didn't aim to put the weight of a tournament riding on a single individual. Instead, our tournament game plan began with a process similar to departmentalization within corporate structure (If you currently work in the corporate world, please ignore this allusion to the daily grind — you are on holiday after all). Each one of us had our forte — a responsibility and role that made everything run like clockwork.
To achieve this successful separation of duties, you have to search for each person's strengths. As an amateur cartographer (my napkin map doodles are beyond reproach) and a general lover of geography, I (Eric) decided that navigation would suit my abilities. Jack, who had a Harley accident under his belt and a certain fearlessness thanks to his military duties, was the ideal choice for the driver. Plus, he was killing it behind the wheel (figuratively not literally) from the first day of lessons. Tabatha, who had been an event planner and couldn't be found without a daily planner on her at any given time of day, was the ideal organizer. She put together a list of activities that would stretch our gem totals in the least amount of time, facilitating the ease of gem accumulation.
If you're a two-man team, you may have to hit the drawing board to divvy up roles, and it may become a bit more tricky. But three people offers an unparalleled opportunity for everyone to excel without feeling overwhelmed.
All roles aside, you'll also need a hunger and desire to win. On the way to the championship, Tabatha was a deciding factor, pushing us when we were tired or mildly hungover, and making sure we adhered to our daily gem goals. If you can't get it into that next level of competitiveness, I strongly recommend listening to a heavy dose of death metal, reading Vince Lombardi speeches, or watching Jean Claude Van Damme's finest work in "Bloodsport."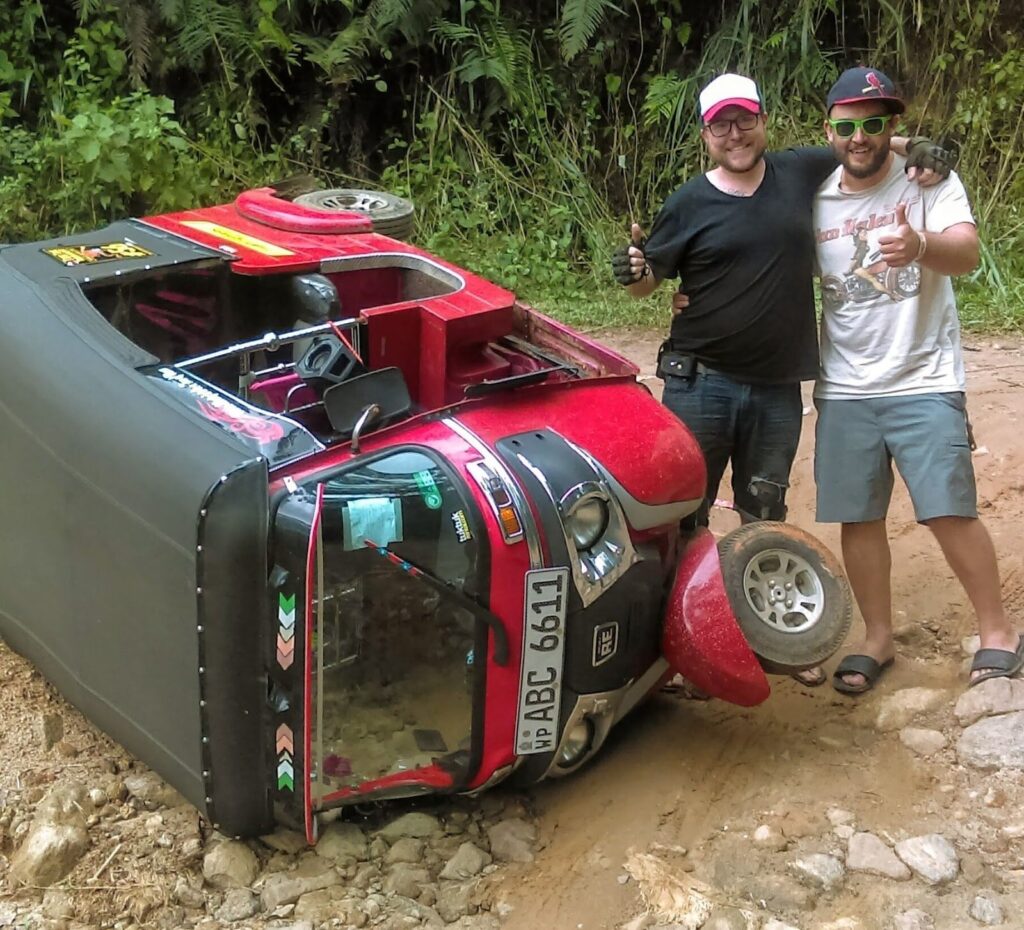 Plan Your Route
When the teams first received their maps, many went into hibernation mode, retreating to their rooms with determination and deliberation. Our approach was far more lax, involving more Lion beer and arrack. Instead of a single plan to adhere to, our scheme evolved over the course of the tournament.
Very simply, there's no wrong way to plan.
Our route planning was entirely based off racking up the most gems in the shortest amount of time. While you may think quality over quantity in regard to tasks and gems, you should resort to a mix of the two. Even one- and two-point quests add up quickly if they're in close proximity.
That said, planning isn't a one-time deal. At some point, you're bound to get off track. The allure of short eats, elephant crossings, and sparkling beaches with azure waters can quickly derail your plan. Who knows, you might just be the only team to flip your tuktuk on a treacherous mountain pass and rely on locals to get you down safely. But that's another story (ask one of the staff members from last year — they'll tell you about it).
In that case, you'll have to right the ship by going balls to the wall the next day. Winning is all about balance. But don't forget to have fun along the way. If we were all business all the time, we may have won, but not without resorting to a bunch of childish name-calling and a possible breaking of the bonds that made us a cohesive unit.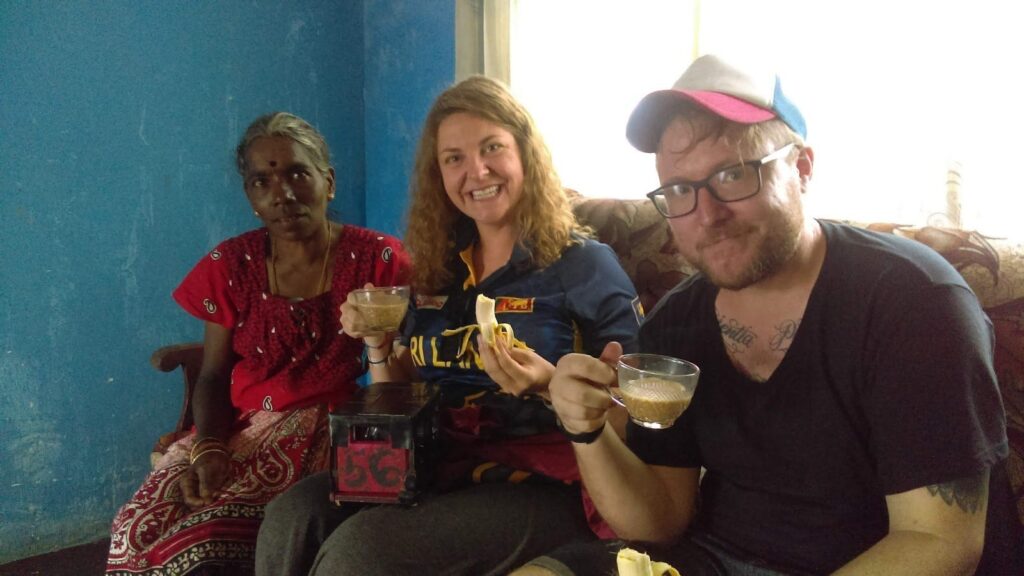 Plan Your Route
In the Tuktuk Tournament, you can't repeat quests. So if you find yourself in somewhat of a quest deadzone, don't forget about your daily gems. Throughout the tournament, we used these to pile pressure on the competition and boost our way through the standings. However, you have to be a bit adventurous, chat with locals, and never be scared to dip your toes in the sand (especially at Mirissa Beach — that place is awesome).
When in doubt, let your most attractive or charismatic team member lead the charge. If you're charming or have a rockin' body, chances are you can get a cop to smile or get a local to invite you into their home. You should also look for ways to aid the locals in their daily routine. Not only can you squeak out a few gems, but you'll feel a sense of fulfillment knowing you helped the lovely Sri Lankan people.
Use Your Double Gems Day Wisely
On one day of your quest, you're allowed to double up on the gems you accumulate. If used properly, this can turn a paltry sum into a king's ransom. In our case, it propelled us from the middle of the pack to the top of the leaderboard.
Don't neglect this game-changer.
While you may find many strategies for adequate use of the double-gem day, our idea was clearly discernible from the outset of the tournament. Find the area of the map with the most quests huddled together, use our double points, and rely on our driver, Jack, to guide us safely to each location with alarming pace and precision.
Get Away From the Pack
In your first day or two around the other competitors, you're likely to forge some friendships. Between heavily imbibing Australians, boisterous Yanks, free-swinging Dutchmen, and a motley crew of others from around the globe, you'll fit right in. We had the fortune of attending a tournament where I firmly believed we were all friends — except when the gas tank was full and the key in the ignition.
Because of the camaraderie between tournament entrants, this resulted in a caravan effect. Many groups chose to travel together, which is a stellar mode of transportation for people with like interests. However, these teams gathered the same amount of gems each day because they were completing the same tasks.
This is excellent for long-term friendships. Not so much for entering the Tuktuk Tournament Hall of Champions.
We broke away from the other groups early, yet it wasn't by intuitive design. We were just enjoying the pace of life and surreal scenery of Sri Lanka for the first few days without any overwhelming sense of urgency.
By the conclusion of the tournament, we felt saddened that we hadn't completed tasks, stayed overnight, or gone on safari with some of the teams we had built friendships with. But that's the sacrifice you make to take home the hardware (woodware).
Win Photo of the Day, Video of the Day, and Story of the Day
Photo of the Day, Video of the Day, and Story of the Day are three ways to pick up mounds of gems and bask in the warmth of recognition, laughter, and awe of both other teams and staff. If you have anyone on your team with a keen eye for photography, a strong love of Martin Scorsese, or someone who lies on the speaking spectrum who lies between Robin Williams and Dave Chappelle, consider yourself blessed. I think we only won Photo of the Day or Video of the Day once. But we had our secret weapon — voice actor, musician, and comedian extraordinaire Mr. Jack Baca. (If you don't believe me, check out his thoughts on turning 30 or his heart-wrenching cover of Britney Spears.)
His background gave him the unique opportunity to craft a humorous anecdote, which left many of the staff members and contestants (myself and Tabatha included, even though we had lived the story) in stitches. I tried my hand at it once, but alas, the written word is my medium as evidenced by missing out on that day's Story of the Day gems. But I digress. Find the right photographer, videographer, and thespian, and you'll be on the right track.
Write the Best Song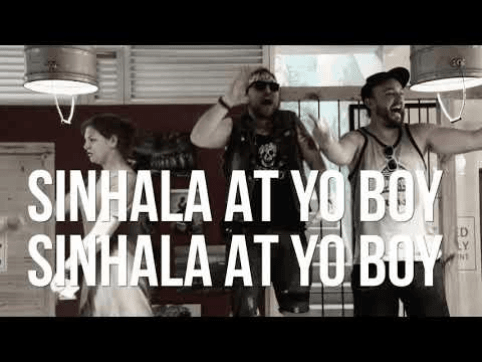 At the final party, you're asked to perform a Sri Lankan- or tuktuk-related song. This can be a parody or an original, but either way, you need to bring your A game. Jack and I had worked together for years as gigging musicians and songwriters, so this competition played to our strengths. But instead of busting out growling guitar riffs and melodic vocals, we opted for a more pop-based approach with a catchy hook. "Sinhala at Yo' Boy" took home the best song title, giving us a bit more confidence before the final results.
If you aren't a songwriter, don't fret. Many of the teams used showmanship and theatrics in lieu of musicianship, and I wouldn't have been shocked if one of them had won the prize.
Don't Lose Your Idol
The Tuktuk Tournament staff uses your tuktuk idol as an identifier when tallying your daily gems. If the idol isn't in your submitted picture, you get nada, zilch, nothing. So if you're like some of the teams that became a tad too distracted or negligent, you can lose your idol. Until you find it, you're in the proverbial "pit stop" of the tournament with no way to gather gems. So for god's sake, hold onto your idol like it's your child — in your arms or conveniently strapped to the side of the tuktuk.
So there you have it. With all of these tips at your disposal, you have the tools you need to become the next Tuktuk Tournament Champion. Or you can say the hell with it and go surfing and drink beer on the beach. The choice is yours. But only one team will get to feel the glory of victory and write their names in Tuktuk Tournament folklore.
And even if you don't win the title, remember that everything's for a good cause. Perhaps there's a little champion in each of you in that regard. Have fun, stay safe, and make your homeland proud.
AUTHORS BIO BELOW
Eric Schad and Tabatha Bahre are a travel couple (and 2018 Tuktuk Tournament Champions) always down for an adventure. Known for their love of sports, food, and excitement, they've visited over a dozen countries in the last two years. They enjoy sharing their travel advice, insight, and experiences with others, so make sure to check them out on Instagram at ReadySetGlobetrot.