The breathtaking state of Kerala, also known as "God's Own Country". Located in the south of India, the state shares a magical 600 km of shoreline along one side called the 'Arabian Sea' and the mighty western ghats on the other. The area is famous for its tranquil backwaters and lagoons, serene beaches with some surf here and there, amazing villages tucked away in the hills, and untamed wildlife in various National Parks. The wide range of authentic cultural events and magical festivals gains attention from visitors around the globe!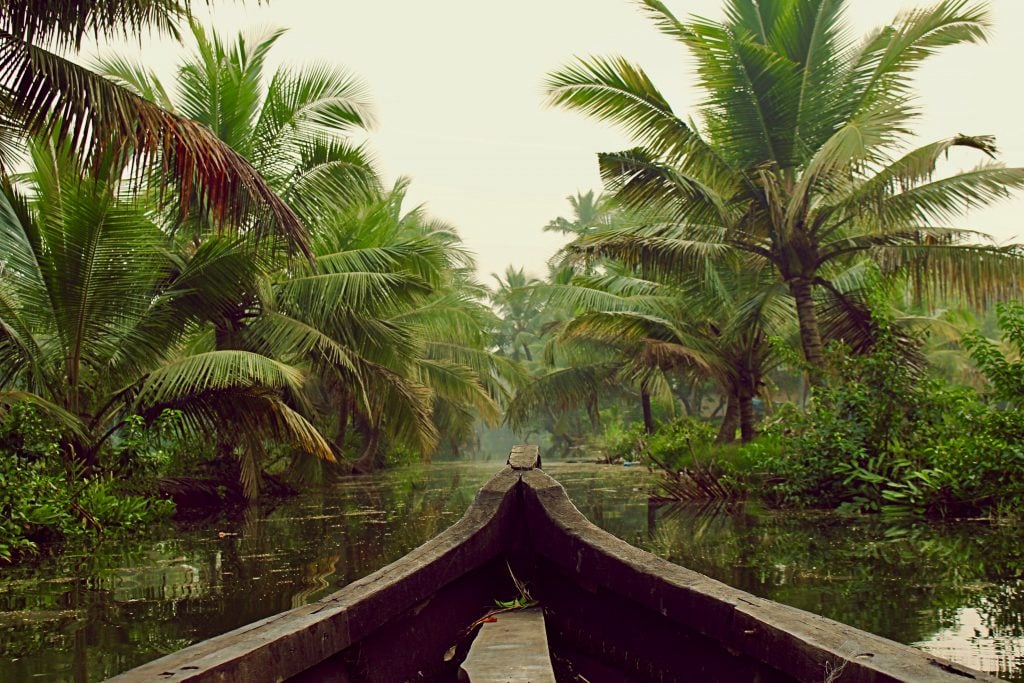 Hill Stations
Towns and villages located in the hill country and mountain areas are called 'hills stations' in India. For Kerala, the two famous and most visited ones are Munnar and Wayanad. While Munnar is situated in the central, Wayanad is in the north of Kerala. Both these places are stunning areas filled with breathtaking views, untamed wildlife, diverse vegetation, tribal villages and many more places waiting for you to explore!
Munnar
Which areas to visit in Munnar, depends on the type of trip you are looking for. Some prefer visiting Munnar to relax, while others visit Munnar for adventures. Whatever the choice is, spending a week in Munnar will not be a waste of time!
Watching a beautiful sunrise after camping under the stars in Top Station. Taking a 1-hour jeep trek to the highest organic tea plantation in the world in Kolukkumalai. Relaxing at many of the wonderful resorts of Munnar. Driving your tuktuk/rickshaw through the misty Lock Hart gap road. Spotting some amazing and untamed wildlife in Eravikulam National park. Hiking to the highest peak in South India called Meesapulimala and being above the clouds is definitely something that shouldn't be missed! These are the few things of the many things that you could or should spend time in Munnar.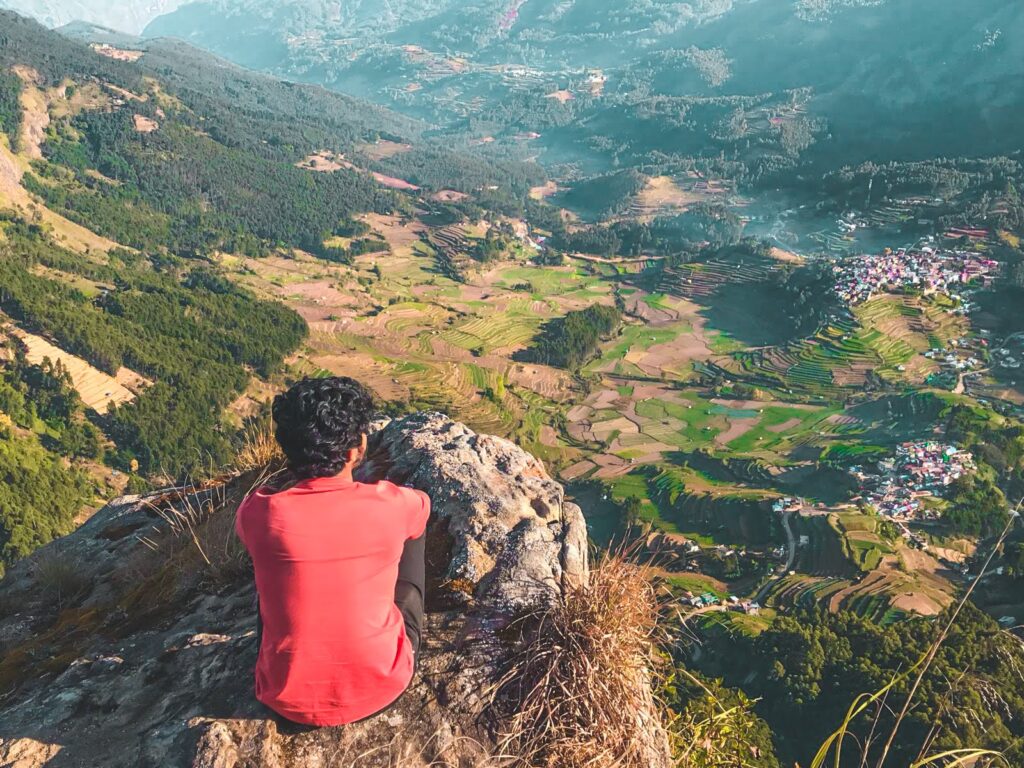 As Munnar is a hill station, the best time to visit would be during the winter season which starts from the month of October to March, as everything will be green and fresh after the monsoon season.
Nearest Airport: Cochin International Airport – 104 km
Nearest Railway station: Angamaly – 104 km
Wayanad
Wildlife is the biggest differentiating factor between Munnar and Wayanad. The route through the BANDIPUR TIGER RESERVE is one that cannot be missed. Elephants, deers, monkeys will be spotted regularly on these roads. Tigers, leopards, bears are also spotted along these roads especially in the early morning. Wayanad is definitely not as touristy as Munnar. But don't be mistaken, rather than a normal hill station, Wayanad is also a place of historical importance. The habitation of this region is traced down to the neolithic age (10th century AD). This history can be experienced by visiting the Edakkal caves with its amazing pictorial carvings.
Wayanad is also famous for the lush green mountains, misty tea and coffee estates. All of which makes this place a visual treat for your eyes. To experience the same Chembra peak is a must-visit place, a heart-shaped lake on the highest peak in Wayanad surrounded by green fields. Sleeping under the sky and waking up to the clouds of Kurambalakotta viewpoint. Taking a ride through the Vythiri river in a Bamboo raft and jumping to this serene river for a quick refreshing swim. If lucky, enjoying the mud football with locals which happens mainly during the month of June to August will be one of the best memories you will be taking back. Again, these are just a few things mentioned and there are many more to explore in Wayanad.
Similar to Munnar, the best time to visit Wayanad is from October to February as the weather will be pleasant, comfortable and cool. It's also the best for various activities like camping, boating, and hiking.
Nearest Airport: Kozhikode International Airport – 100 km
Nearest Railway station: Kozhikode – 86 km
Backwaters
Kumarakom
Kerala is most famous for its pristine backwaters. People fly from around the world to enjoy relaxing vacations in the backwaters of Kerala. There are many places to experience this in Kerala, but the most famous is the village of Kumarakom which is a cluster of little islands on the Vembanad Lake.
When you visit the backwaters, hiring a houseboat is the most common activity done by tourists. The houseboat will take you through the all backwaters of Kumarakom and Allapuzha. As you wade through the beauty of nature which unfolds around you, while you experience this all from a boat! A single day trip in the houseboat starts at around 12 in the noon and lasts till the next day morning. Prices start around Rs. 6500 INR depending on the number of rooms and other services provided.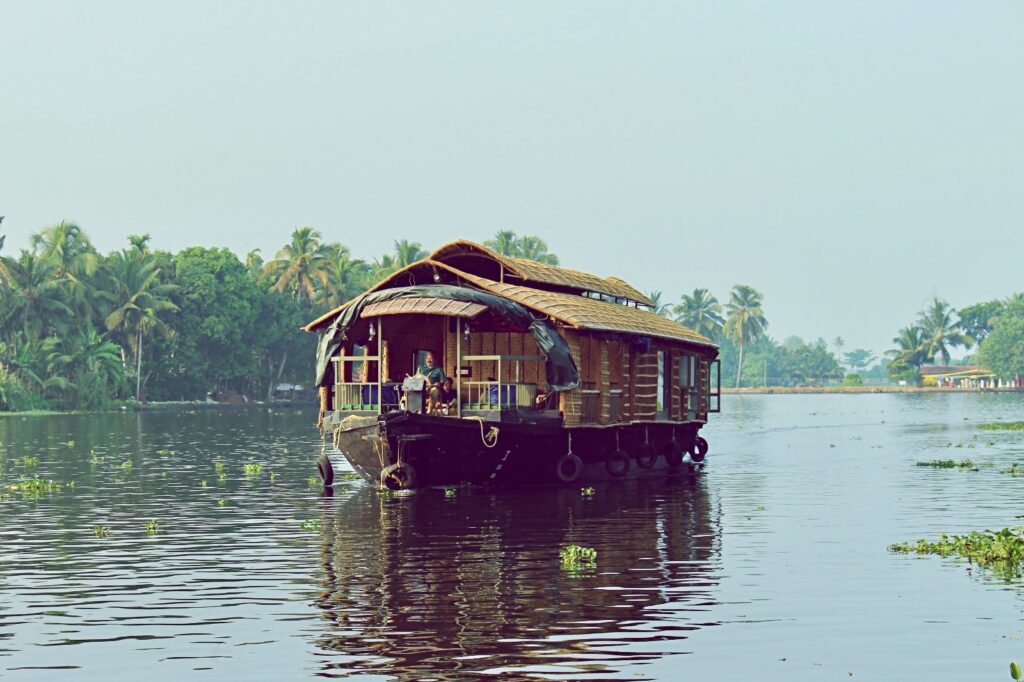 There are also Shikara boats that are cheaper than houseboats, but take you deep into the canals in areas houseboats can't access. Moving through these canals is similar to walking around a village, you get to know more about culture and day to day life activities of these areas. The Shikara would charge you about Rs. 600 INR per hour. 
Nearest Airport: Cochin International Airport – 94 km
Nearest Railway station: Kottayam – 14 km
Beaches
Although Kerala is generally known for its backwaters and hill stations, the state is never short of beautiful beaches. As mentioned before, Kerala is a state that borders 600km of the Indian Ocean, with beaches to party and places to relax! 
Varkala
Varkala is considered to be one of the best beaches in Kerala, or maybe even India! It's the only beach flanked with rocky cliffs in Kerala. Get on top of the cliff to a good cafe, get something to drink and just enjoy one of the most beautiful sunsets you will see in your visit to Kerala. There are also some great ayurvedic centers and yoga centers to really bring your mind and body to rest. You can also get involved in some adrenaline-pumping activities like surfing and jumping straight off the cliff too if weather permits.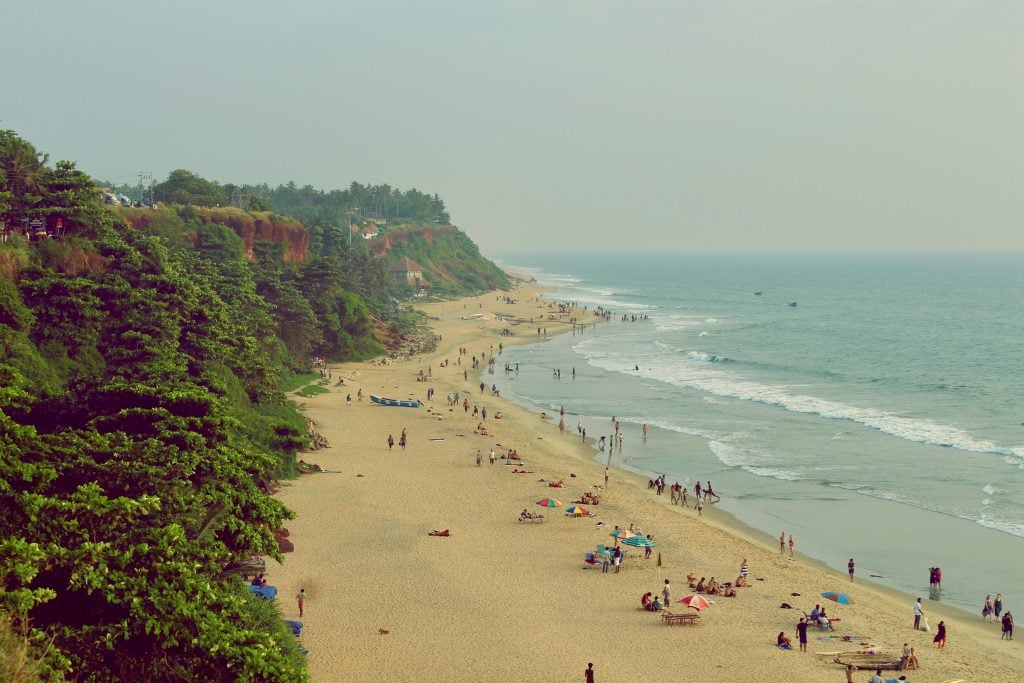 Around Varkala, there are also some good beaches and other historic places to visit. Right on the Varkala cliff is the PAPANASAM BEACH, which is considered to be a religious beach as myths say a swim at this beach could wash away your sins. Towards the south of Varkala cliff, is the BLACK BEACH which gets its name from the glistening black soil. Beyond beaches, there are a couple of historical places too. Anjengo Fort and Lighthouse which is around 12 km from the cliff was built by the East India Company, the fort was England's entry point into the country from the Malabar coast. The fort is well maintained with lush green lawns and a view of the Anjengo beach in the backdrop. You can also visit the lighthouse for a perfect aerial view of the area. Also, try to visit the 2000-year-old Janardhanaswamy temple dedicated to Lord Vishnu. 
Nearest Airport: Trivandrum International Airport – 41 km
Nearest Railway station: Varkala – 2 km
Mararikulam or Marari
Marari is one of the cleanest white sand beaches in the state, lined with coconut trees it's a treat to your eyes. Marari isn't a tourist beach with a lot of facilities, but rather a tranquil place to sit back and unwind. Those who visit Marari look forward to the slow pace of life and soaking up the serenity. There are some resorts that you can spend your time in with private beach access. Marari is a fisherman's village, you can see and get engaged in their day to day activities. Mararikulam is not a heavily commercialized beach for the same reason you won't find as many shacks or cafes compared to Varkala. The best time to visit Marari is during the weekdays as it won't be overcrowded with local tourists.
Nearest Airport: Cochin International Airport – 73 km
Nearest Railway station: Mararikulam – 3 km
Kappad
Kappad beach is of historic importance to India, as Vasco da Gama with his 170 men stepped foot here in Kerala back in May 1498. A walk in and around this beach lets you understand more about its historical importance. Close to the beach is the town of Kozhikode, also known as the food capital of Kerala. For those people who have a craving for Kerala cuisine, this is a place not to be missed.   
Nearest Airport: Kozhikode International Airport – 42 km
Nearest Railway station: Kozhikode – 17 km  
Experience Village Life
Kannur
Kannur is turning out to be one of the important locations in Kerala tourism because of its authentic culture. Kannur is a state that lives and breathes Keralan culture, this part has not been affected too much by westernization. Kannur itself is guarded by the western ghats on the east and the Arabian Sea on the west. When in Kannur, one thing that shouldn't be missed is the Kunhimangalam Village Life Experience. The village is famous for the bronze metal crafts. These craftsmen are called are known as 'Moosaris' and are famous for making idols, lamps, and artifacts. The tour also includes visiting weaver society, a traditional goldsmith, getting involved in farm activities in the village of Ezhom and also traditional fishing.
The best time to visit Kannur would be between January and April. This is not because of the climate, but to see the festival of traditional artforms called 'Theyyam'. Where the famous ritual dance of Kerala, also known as Kaliyattam, is performed. This dance is performed to honor the heroes and ancestral spirits. This dance form incorporates a dance, and music with mime. Theyyam is believed to be distinguished into 400 forms each has its unique style, make-up, costumes, songs, choreography. And it is performed each day at Parassinikadavu Sri Muthappan Temple in Kannur. Beyond the cultural aspects,  Kannur is also famous for some of the serene beaches in the state especially the Muzhappilangad beach which is the only drive-in beach in India.
Nearest Airport: Kannur International Airport – 27 km
Nearest Railway station: Kannur – 1 km
Munroe Island
Munroe Island is a beautiful cluster of eight islands that are surrounded by Ashtamudi Lake and Kallada river which offers mesmerizing views of nature. The place is filled with lush green coconut plantations. Canoeing through the narrow canals of Munroe island during the early morning is an amazing way to relax surrounded by nature. The panoramic views and the sound of birds singing will be an unforgettable experience while at Munroe Island.  
Nearest Airport: Trivandrum International Airport – 80 km
Nearest Railway station: Munroturuttu – 86 km
Shopping, leisure, and food in Kerala!
Fort Kochi
As Fort Kochi is located pretty close to the Cochin International Airport, this is either the first or last place on everyone's list when visiting Kerala. Fort Kochi provides you with affordable stays at luxury hotels. You can also find all types of international cuisines in Fort Kochi. Beyond that, Fort Kochi is also a haven for shoppers with wide choices of collectibles, antiques, masks, spices, souvenirs and other knick-knacks.
Fort Kochi is also famous for some of its historic buildings, especially St. Francis CSI Church, which was constructed in 1505. It is a place not only admired for its structural beauty but also it was once the burial place of the world-famous explorer Vasco da Gama. The Mattancherry Palace which was constructed by the Portuguese in 1545 for Veera Kerala Varma, the then King of Kochi. This beautiful structure is built in a combination of Keralan and Dutch architecture. The Palace is home to a museum with murals and articles used by the royal family back in the day.
Nearest Airport: Cochin International Airport – 48 km
Nearest Railway station: Ernakulam South – 13 km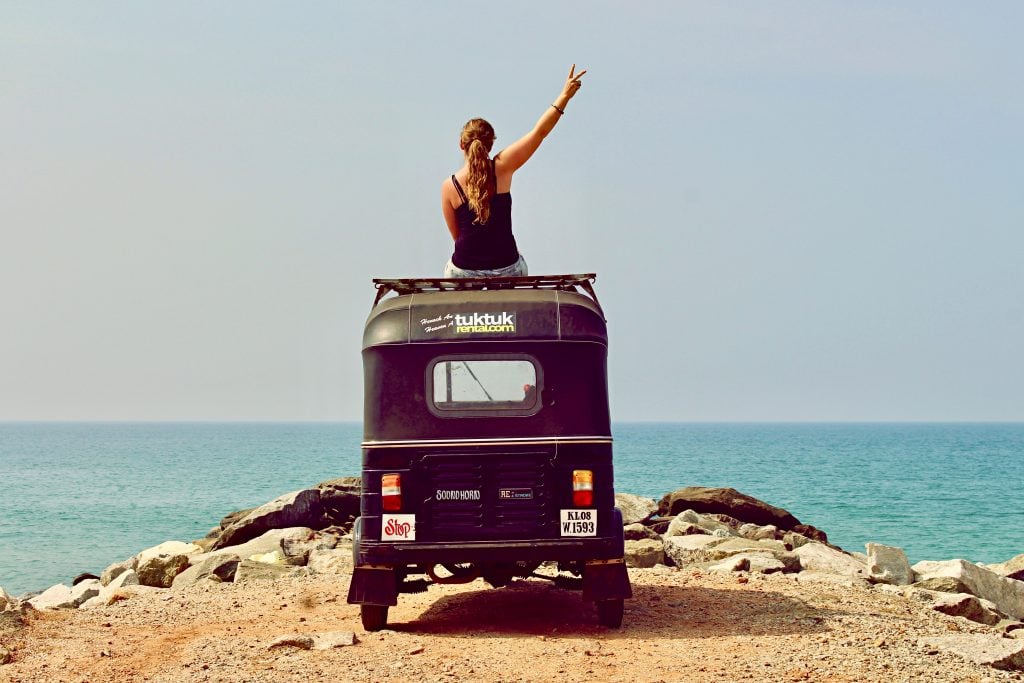 By far the best way to explore Kerala is by renting your own tuktuk! Adventure on three-wheels to all the amazing locations this state has to offer, get behind the handlebars of the people's mode of transport and indulge yourself into real Keralan culture!
It is now possible to rent your own tuktuk/auto/rickshaw from Fort Kochi and drive around God's Own Country yourself! The only requirement you need is an International Driver's Permit with class B endorsement (car / motor-vehicle) on it. Head over to tuktukrental.com, make a booking and we will take care of the rest!