Whether you're a hardened traveller or venturing onto the Indian subcontinent for the first time, Kerala is a truly magical place, unlike almost anywhere else in India. The state's ever-enterprising tourism department have dubbed the region 'God's Own Country', but the truth is this only tells half the story. Take a fistful of luscious scenery and golden beaches, mix in a unique and delicious cuisine and top with a generous dose of warmth, friendliness and hospitality and you'll begin to get the picture. And while roaming free is one of the great draws to this corner of the world, having a few basic pointers go a long way to getting the most out of any trip. Here's our top tips for first-time visitors to Kerala…

Getting Around
As with much of India, Kerala boasts an expansive network of trains and busses which cover almost every corner of this fine land at rock-bottom prices. Connections are relatively frequent and run from early to late, meaning getting around independently is rarely a problem. The downside to public transport, of course, is that you travel on set routes at set times, with limited opportunities to get off the beaten track or to stop and explore as you go. Train and bus stations can also be far from the heart of the action, with tuktuk drivers often charging tourists inflated prices for trips to and from town. Private taxis are of course another option for getting around, although these are by no means cheap!
Fortunately, there's now another way. In late 2018, TukTuk Rental who, over the past two years, have gained an awesome reputation amongst intrepid travellers in Sri Lanka, have opened up a new base in Fort Kochi. This means it's now possible to pick up your very own self-drive three-wheel chariot (autorickshaw / tuktuk) in the heart of Kerala and spend days, weeks or even months roaming the land at will and experiencing a side of the land that few other tourists get to see. Driving licences, insurance and a professional tuktuk driving lesson are all part of the package making this, for me, the only way to visit the real Kerala!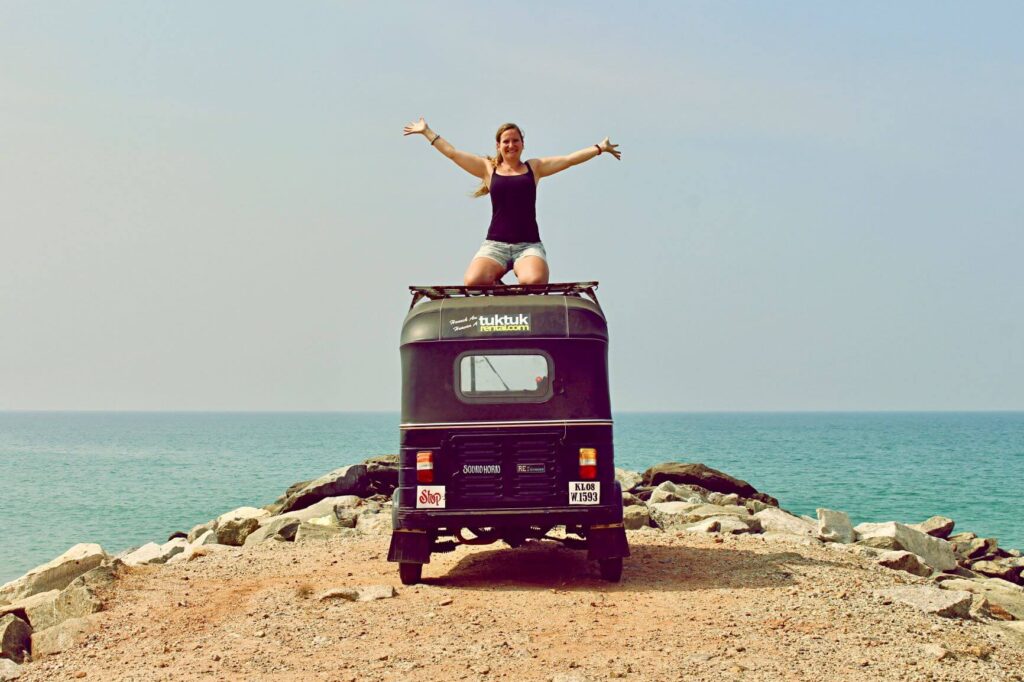 Accommodation
Having been a firm fixture on the tourist train for decades, Kerala boasts a wonderful range of accommodation options to suit all tastes and budgets. From simple backpacker hostels to high-end hotels and luxury resorts, you really are spoiled for choice when it comes to finding your digs for the night. Budget dorm beds can be found for as little as Rs300 per night, whereas a simple double room with a fan begins at around Rs500. Rooms with AC tend to start from around Rs700 per night in basic guesthouses a little off the beaten track – not a problem if you have your own tuktuk to get around in!
That said, I personally prefer to pay a little extra for something clean and with a few creature comforts such as working WiFi and a slightly softer mattress. As a rule of thumb, mid-range options can be found between Rs1000-Rs2000 per night, usually including AC and breakfast which, between two people, really isn't bad value at all! The Treebo chain of hotels has properties throughout India and often has flash sales with rooms available for just Rs999 per night with AC and Breakfast! Here are some of our favourite places to stay:
Fort Kochi – Aaron's Homestay
Alleppey Town – Treebo Palmyra Grand Suite
Alleppey Beach – Artpackers.Life
Alleppey Backwaters – Treebo Triveny River Palace
Varkala – Indian Art Villa / Lima Residency
Kovalam – Jasmine Palace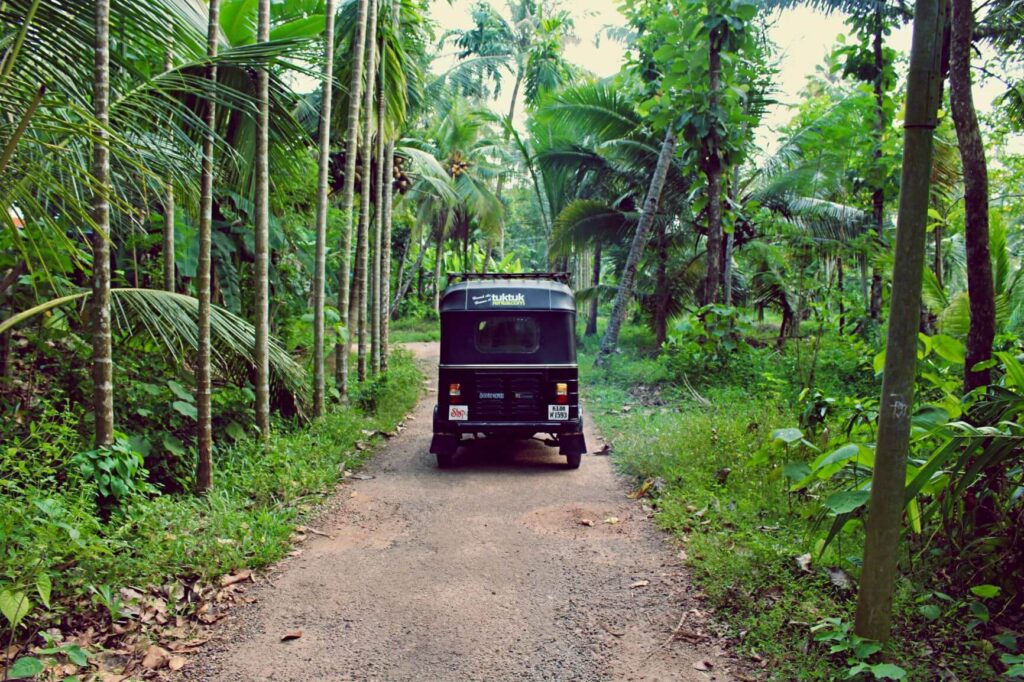 Eating & Drinking
Kerala is renowned throughout India for its fresh flavours and delicious seafood. While the classics from across India can be found almost everywhere – think Butter Chicken, Masala Dosa, Chicken Biryani etc. – there are several Keralan specialities that are worth seeking out and the delicious Sadya is a great place to start. Traditionally served on a banana leaf, the Sadya is Kerala's answer to the Thali and consists of rice, breads and up to 28 curries, fries and chutneys. Dosas also play a large part in the local diet and make a popular choice for breakfast alongside Puttu (Steamed rice and coconut cake) and a spicy curry of chickpeas and dried fruit. For dinner, don't miss out on freshly caught Mahi Mahi or Gurnard, cooked in a banana leaf with rich spices and coconut milk – delicious!
For cheap and tasty food, head to one of the numerous Indian Coffee House outlets that can be found throughout the state. A simple menu of dosas, curries and fried snacks goes hand in hand with strong, sweet coffee and freshly pressed juices, all served in convivial surroundings at rock bottom prices – A giant Masala Dosa and cup of coffee will set you back just Rs75, or around US$1!
Alcohol isn't so prevalent in Kerala, and the ban on public drinking is strictly enforced. That said, most tourist restaurants will gladly serve you a Kingfisher beer in a teapot, while government licenced liquor shops, known as "Bevcos" can be found in most towns. For a uniquely Keralan experience, head to a local Toddy bar to sample this unique and surprisingly potent coconut brew!
Staying Safe
Kerala is, by and large, a remarkably safe destination for travellers from all walks of life, with even solo female travellers encountering few serious problems. Having been a tourist destination for a number of decades, western visitors, including females, typically receive far less attention in Kerala than they do elsewhere in India, which can make spending time here a breath of fresh air for those who may have had an unpleasant experience in other parts of the country.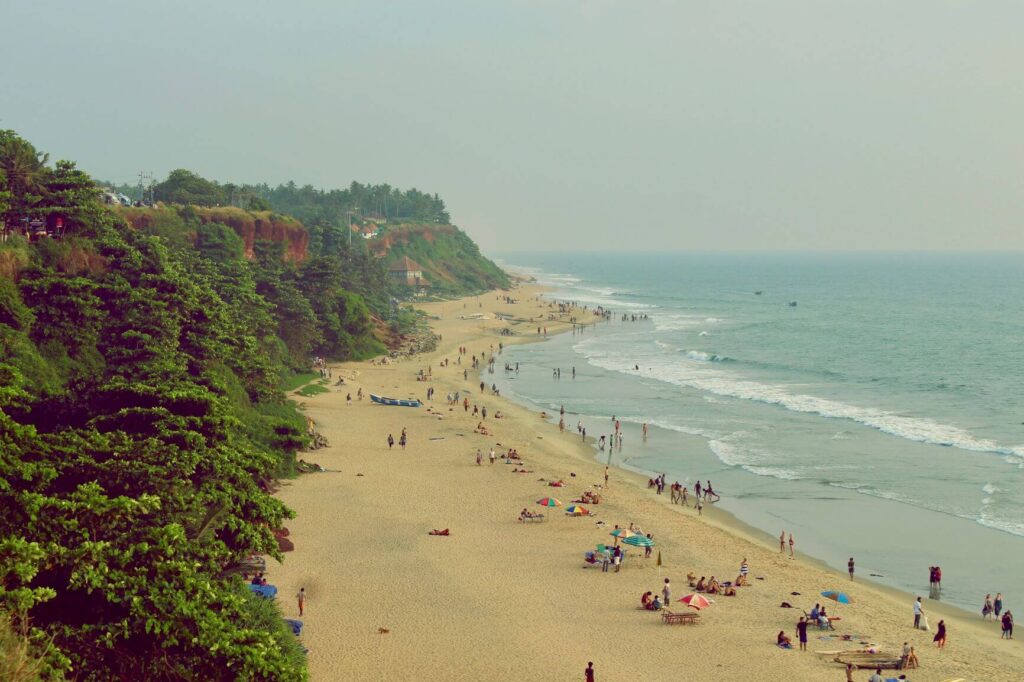 The main risk to visitors is actually that posed by the sea. While the ocean may look calm and inviting, strong currents and sudden rips can occur at any time, catching even the most capable swimmers off guard. That said, common sense still very much applies for the rest of the time and it is advisable to keep valuables close on public transport and be vigilant in crowds as pickpockets operate in most towns and cities. At night, it's advisable to travel with a trusted friend and book transport through a reputable operator whenever possible. The overwhelming majority of local Keralans are friendly and helpful, so never be afraid to ask for help if you need it!